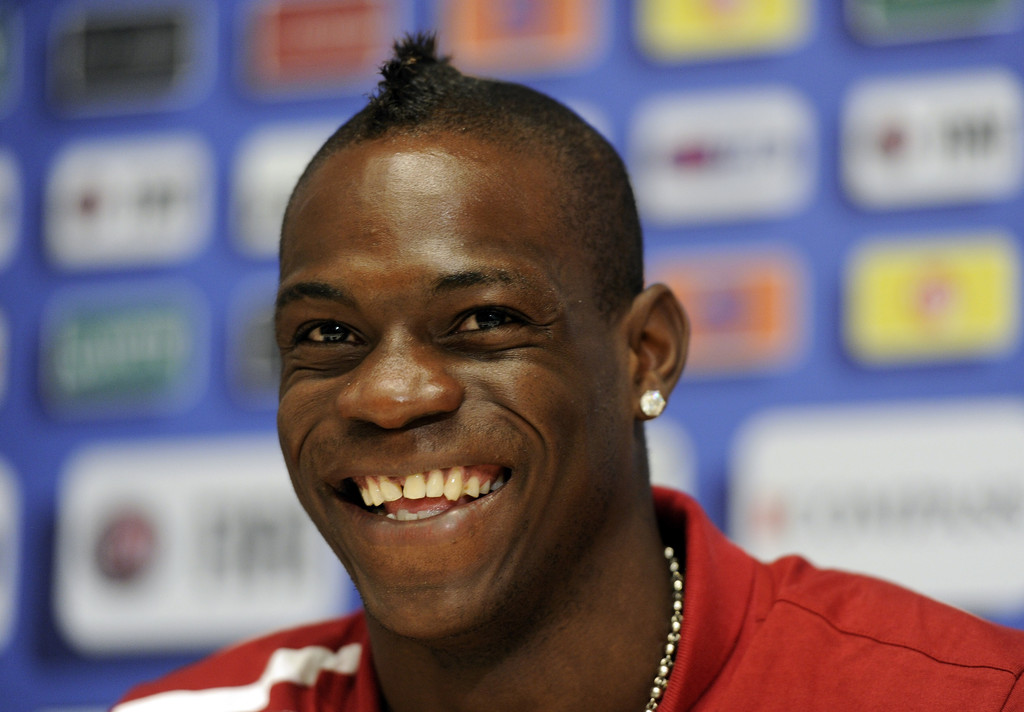 When Liverpool's mercurial striker and leading man Luis Suárez departed for greener Catalunyan pastures this summer, it left a massive hole on the club's squad.
Not only would they need to fill the void of the league leading goal tally that Suárez provided, but for those of us who aren't fans of the Mereysiders, we all needed a new player to mock Liverpool supporters about. And who better to give them grief about than Mario Balotelli?
If the rumors are to be believed, Super Mario will be leaving Italy and returning to England to be the new leading man in Liverpool's attack. I for one love this idea, because the Italian front man is a non-stop bag of laughs. Not that I want to see Liverpool sign a player of his class, but I'll at least be guaranteed a few moments of brilliance and ridiculousness for my troubles.
And below, I narrowed down my top five reasons for why I'm looking forward to Balotelli's return.