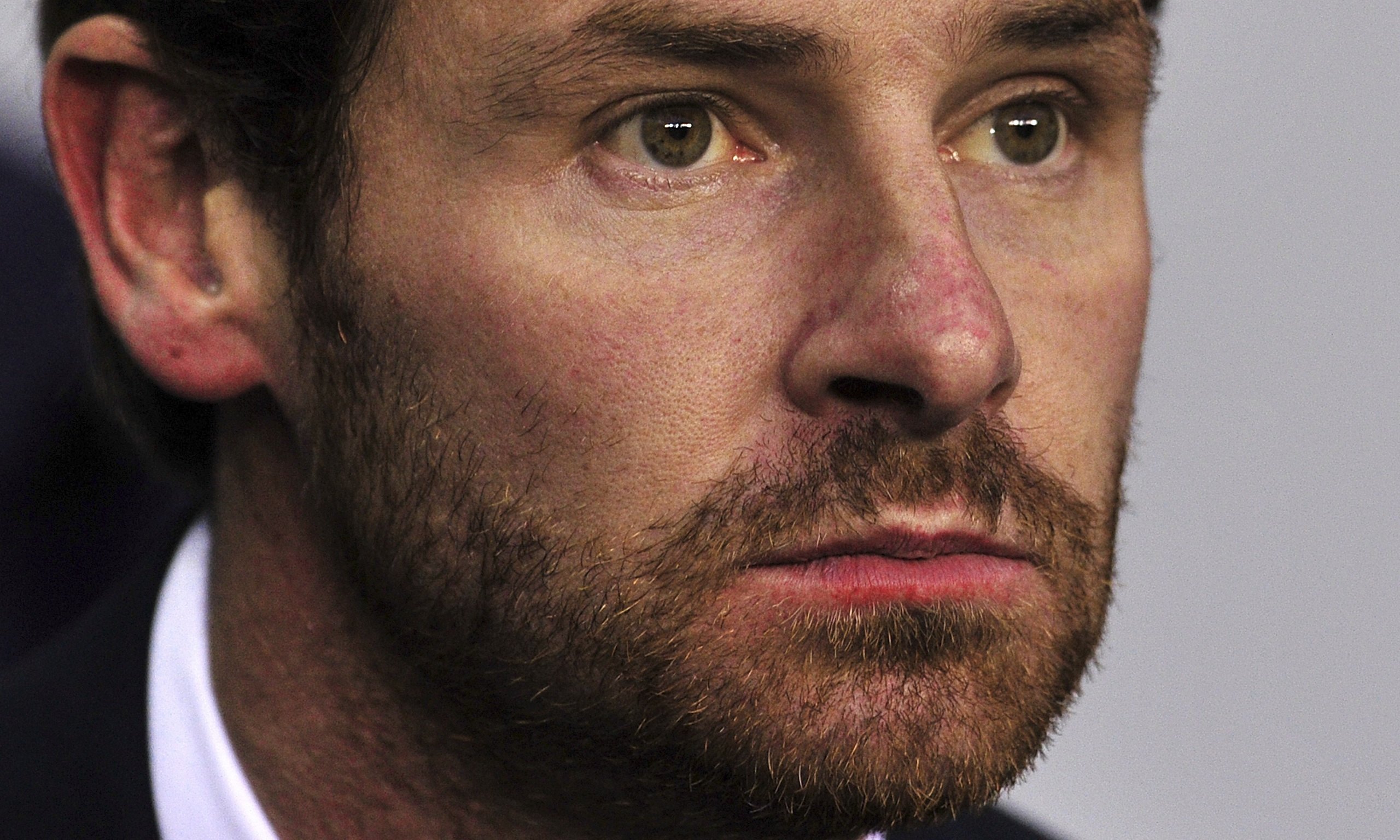 As I sit here basking in the post-apocalyptic glow that's followed the long-rumored sacking of Tottenham Hotspur manager André Villas-Boas, I can't help but ask myself one question over and over.
For what?
If the current state of affairs at the club is when Spurs would feel it necessary to pull the trigger, then for what was all this for?
For what reason did Daniel Levy fire Harry Redknapp after a fourth place finish, only to bring in a moderately inexperienced manager with European success already under his belt? It was a gamble Levy had taken and failed at before. Recall that he sacked fairly successful Martin Jol in favor of a disastrously short spell with a much-hyped Juande Ramos. Doing so again was an even bigger gamble — though one I was certainly a supporter of — that was hedged entirely on the idea that a revolution was necessary at White Hart Lane.
For what reason did Tottenham bring in a sporting director, at Villas-Boas' suggestion no less, after the same system was deemed to be a failure under Damien Comolli? Could it be because some of Comolli's purchases — namely Bale and Modrić — panned out and provided a sizable chunk of revenue? That could help to explain why Spurs mainly have gone after a group of players that could still be flogged off for significant profits down the line.
For what reason did Spurs sell off their best player and use the proceeds to nearly completely remake the side with seven new signings? Supposedly it was to round out the squad and provide the much-needed depth the club have lacked in recent campaigns. All these new players were hand-picked by the new manager and the new sporting director of course.
For what reason did Levy decide now was the time to get rid of said manager only sixteen games into the season after all of those changes, only eight points off the top of the table and just five points away from the sought-after Champions League places? It's not like Tottenham are sitting in the relegation places like they were when the Ramos gamble backfired.
And for what replacement did we decide to dispatch AVB for? Former player and manager Glenn Hoddle? The guy's last job was seven years ago in a wretched spell with Wolves. What about Fabio Capello, who was at the last game? Maybe you didn't notice, but he is managing Russia, who have qualified for next summer's World Cup. Klinsmann? He's also going to the World Cup with the US and just signed a new four-year extension. Maybe Ajax manager Frank De Boer, Swansea boss Michael Laudrup, or Southampton gaffer Mauricio Pochettino? All would have to be bought out of current contracts, something Daniel Levy isn't a huge fan of. Well, save for the contracts he's offered that is.
Seriously…. FOR WHAT!?!?
The club have spent the last year and a selling us on the idea that Tottenham under AVB was "a project". The Lillywhites needed to get rid of Redknapp because he had taken the club as far as he could, and that a new approach would be needed to take Spurs to the next level. Routinely making the Champions League and challenging for league and cup trophies would be possible only if the club went through a revolution. And Villas-Boas was to be that revolutionary. While his Premier League track record wasn't sterling, he sold the club on his plan to turn them into a power. A sporting director in Franco Baldini was brought in and backed with the money necessary to remake the side for AVB's system. And those players were brought in; £100 million worth of them, in fact.
I was of the mindset that patience would be necessary, and I was under the impression that like Levy and the board and all of their "project" talk were in agreement, too. All projects take time to bear fruit, and few revolutions start and conclude in a single day. Stumbles would happen and unforeseen setbacks would occur, but the eye would always be kept on the light at the far end of the tunnel. Look at where Liverpool were this time last year, and where they are now. Patience pays off.
Yet here we are, 18 months into the revolution or project, and the man spearheading it has been deposed because Levy and the board suddenly seem to think that the project hasn't just hit a snag, but fallen completely of course. Instead of persevering on and backing the man you appointed, they succumbed to fan and media pressure.
What then happens to the project André was guiding? Is it sent to the scrap heap along with him, or is a new brought in to pick up where he left off? Judging by the names that have been linked, it went along with him.
So, I'll ask my question again: for what was all this for?
For the time being at least, the only way any of us can answer it is with a single word: uncertainty.
As Tottenham fans, we've been here before. Amidst a haze of overly high expectations once again, Spurs fans have to adjust to yet another knee-jerk reaction from the chairman and the board. If Levy and the rest of them weren't going to have the balls to stick with AVB and his project, they should have just stayed with 'Arry. At least then we would have known what we were getting and why we were doing it.