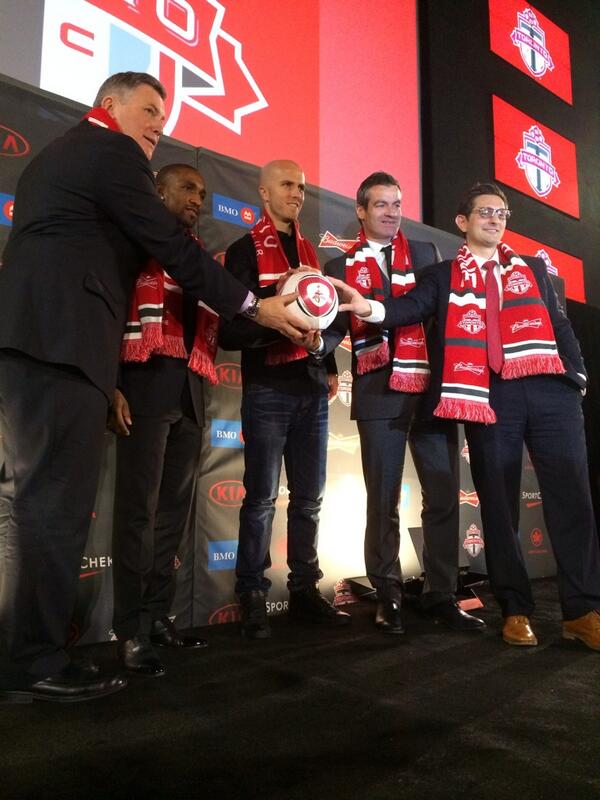 Even though we've exited the hectic Christmas/New Year's schedule that normally bombards us with more soccer than we can stomach, the last few days have been ridiculously busy in the world of the beautiful game.
Of course we still had a normal round of weekend fixtures around Europe to deal with. The opening of the January transfer window has also brought a cavalcade of news, ranging from complete fodder to legit breaking news. And of course today we were treated to not only the naming of FIFA's 2013 Ballon d'Or winner — a very deserved win for Cristiano Ronaldo — but also the unveiling of two massive signings by MLS side Toronto FC in Jermain Defoe and Michael Bradley.
None the less, I've still managed to survive all of that and pump out a new TWOL for you. So enjoy it, minions.
The top transfers from each country in Europe… and elsewhere. – reddit.com/r/soccer
I could live with these purported USMNT World Cup shirts. – todosobrecamisetas.com
Ten theories for why AVB was sitting Adebayor at Spurs. – dearmrlevy.com
MLSsoccer.com get's called out on taking the easy route. – hottimeinoldtown.com
Not renewing this guy's contract seems suicidal. – theoriginalwinger.com
Bob Bradley's first interview as manager of Stebæk. – youtube.com
Comparing preparations for Qatar as a road to hell? Accurate. – 8by8mag.com
Um… what? – leedsunited.com
US Soccer seems to have forgotten its history pre-1994. – beinsport.tv
Rumor is the next Mercurials will be quite revolutionary. – soccerbible.com