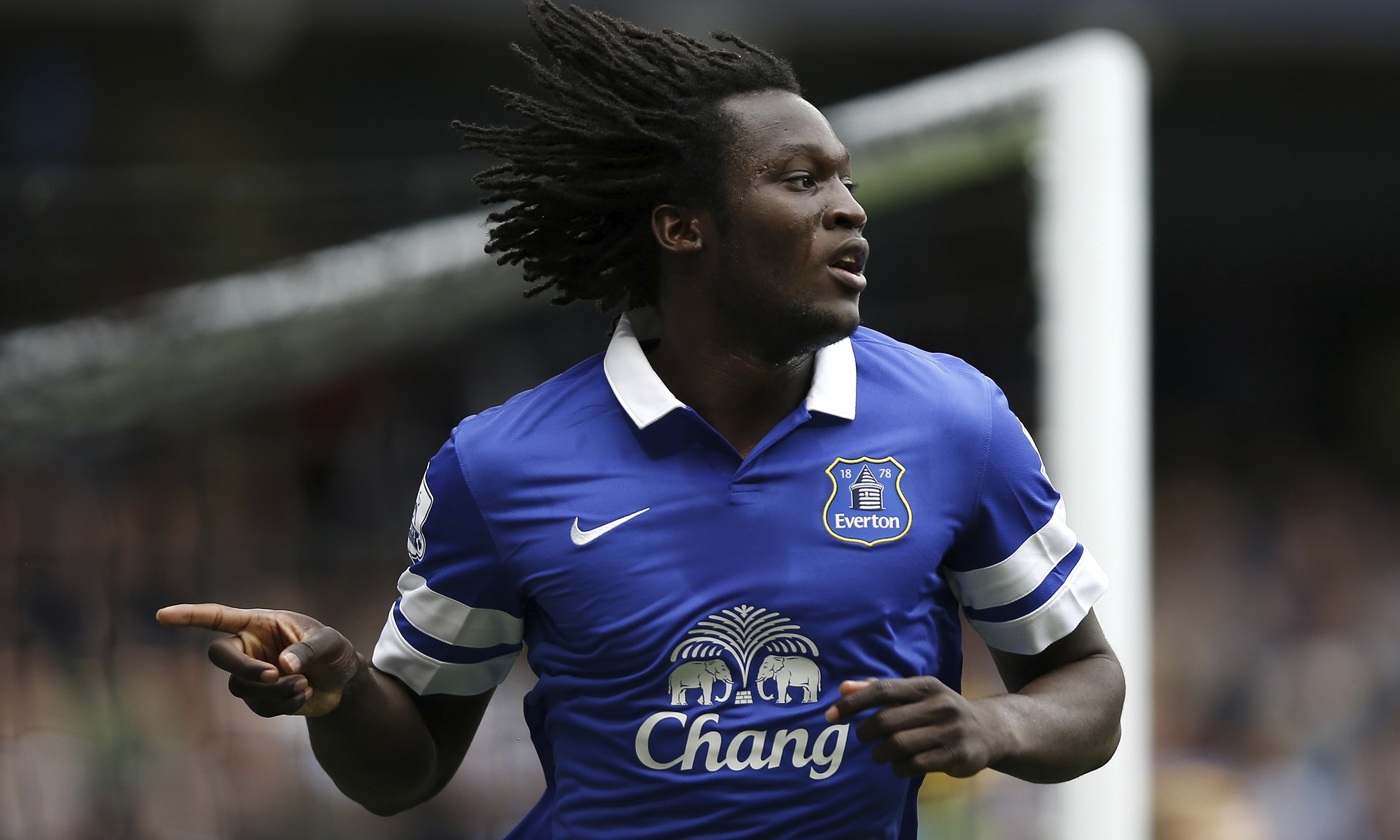 You know what's completely absurd? A club that has 71 players on their books. Seventy-one players: that's slightly more than enough to field six whole match day squads.
The club with seventy-one players, at least according to their Wikipedia page: West London's finest, Chelsea Football Club. Granted, a decent haul of those players are currently out on loan. Twenty-nine to be specific, again assuming that their Wiki page is up to date. Which means they still have 42 players between the first and reserve sides, and also hints at the fact that I'm not even including their academy players in these tallies. So in actuality, we're these 71/42 players that we're talking about are just the tip of the iceberg.
A look down the list of some of the players on Chelsea's books yields an astonishing host of talented players that have seen little to no game time with the first team. Players like Gaël Kakuta, the 22-year-old French youth international who the club were almost given a transfer ban for illegally signing back in 2007, has managed only six appearances and has been subjected to an equal number of loans. Or how about Marko Marin, a 24-year-old German international signed in the summer of 2012 that has only seen time in preseason friendlies and seven actual matches?
But perhaps the real crown jewels in Chelsea's stockpile are full Belgian internationals Romelu Lukaku and Thibaut Courtois. Though Lukaku has made 10 fleeting appearances since joining from Anderlecht in 2011, both he and Courtois have spent a majority of their time contracted to Chelsea loaned away to other clubs. Neither can get near the Chelsea first XI due to the incredible host of players that are in the first team, despite the fact that the duo are likely starters for the dark horse favorites in the World Cup this summer.
Should any one club really be allowed to stockpile so many talented players?
That's a question that is particularly important to ask at this time given Premier League supremo Richard Scudamore's announcement yesterday that a "Premier League B" division is in the works.
Chelsea, of course, aren't the only team that engages in this practice. Most if not all of the Premier League's 20 sides own a larger of players' rights but loan them out to smaller sides, as do a fair share of clubs in the Championship. A look around Europe, and you'll see similar arrangements in every top league.
Several theories abound for explaining the practice. The most common explanation — well, at least the one that clubs are most likely to give you — is that they can purchase talented young players at a far cheaper price than they could when that player reaches their peak, and hope that a few of those buys pan out. Other clubs buy young and cheap simply so that, once they do develop, the club can turn a hefty profit when they flog him off to the highest bidder once he does (cough cough Spurs cough ). And there's plenty of evidence to believe that some nefarious clubs are wealthy enough to buy players for the sole reason of preventing their rivals can't.
So why exactly is this a bad thing?
In all of those scenarios, most of those promising young talents are convinced to join the club in the first place by the allure of playing for a famous club and promises of higher pay. But once the arrive, they join already crowded squads and face competition from the club's own academy products. So in the pursuit of the oh-so-crucial minutes, they agree to be farmed off to lesser sides to give them the playing time necessary to continue their development. You know, the old bait and switch trick.
For some players, that works out just fine. Think of someone like Andros Townsend at Spurs, whose nine loan spells have helped him to claim a regular place at White Hart Lane and a call up to the national team. But for ever Andros, there are approximately fifteen Emmanuel Frimpong's… a player better known for his social media prowess than for being a bright prospect that panned out after numerous loans.
In fact, many loans often end up stunting players' growth. Imagine a scenario where a player is loaned to a club in the lower league. It could be that the new club doesn't offer the same level of training the parent club might, or don't have the same resources available to help them in their development. That club might also have players of their own that they're trying to develop, so why should they favor a player they don't won't see any profit on? Perhaps that club is in a relegation or promotion battle, and in their desperation aren't as prone to help develop as they are to get results with proven/trusted players. Or maybe the manager the player was initially loaned to is sacked a quarter of the way into the season, and the new guy being brought in isn't particularly keen on him. It could even be as simple as the guy not fitting into the host club's set up, period.
There are literally a 1000 different scenarios where a subsequent loan move could prove disastrous for a developing player. And in hindsight, maybe it would have been better for them to not make the jump to the big club. Or if a move was needed, perhaps a move to an intermediary club would have been better.
So with the announcement that a "Premier League B" coming to a reality — a division being created for the sole purpose of providing a competitive environment to guys not currently receiving enough playing time — the league is practically giving their endorsement of the practice of clubs stockpiling a huge number of players. And with a whole new match day 18 to fill out, it might even encourage clubs to accumulate more players.
Now if I'm being completely honest, the idea of the "B League" itself isn't actually a bad idea good one. Quite the opposite really: I think it's a good one. Clubs do need better options for providing competitive playing atmospheres for their reserves.
But until the Premier League, UEFA or FIFA puts a cap on the total number of players a club can have under contract, it gives those with the resources to do so a further excuse to collect players until like they're going out of style. And though the aim of the new Premier League B is to aid in player development, it might end up hindering it in the long run without appropriate the measures being taken first.